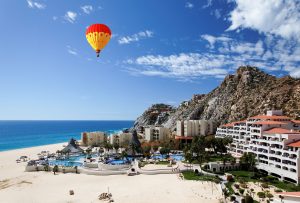 These days, everyone is aware of timeshares. While they might be synonymous with presentations and pushy sales pitches, timeshares can be an affordable way to get some vacation time on the books.
With the increase in timeshare sales, the expansion of timeshare resales has gone up, too. Timeshare sales by owner can reduce the cost for buyers, giving people the opportunity to vacation at an especially steep discount. Timeshare resales can be a boon for the buyer, but as a seller, it may be a bad idea to list your portion of the property yourself.
Maybe you're considering selling your timeshare. If so, there's a lot to be aware of before attempting to unload your share on the internet or elsewhere. For one, there's no timeshare resale market. Secondly, there's a huge risk of getting scammed. Keep reading for a look at why you should never sell your timeshare without first consulting with a lawyer.
Why You Might Want to Sell Your Timeshare
The allure of the timeshare is undeniable. Instead of buying a whole vacation home, you purchase 1/50th of the place. This way, you get to use the property for that week you have off, and you're not paying for the time that you don't spend there.
In theory, it's great — and millions of people have bought into it. But, over time, the fees start piling up. There are maintenance fees, and they keep climbing. After a while, maybe you're not able to travel much, or you want to spend your vacation in a new place instead of the old one.
Whatever the reason, selling your timeshare on the market might seem like a way to get out of a contract that feels relentless.
Let's take a look at some of the challenges posed by trying to offload a timeshare:
Selling a Timeshare Isn't At All Like Selling Traditional Real Estate
Just because you sold your house by owner doesn't mean you can do the same with a timeshare property. First of all, timeshare laws vary depending on the state or country in which they are located. Second, you're selling a fraction of a piece of property — so while you might be raring to go with the paperwork, the resort or governing association might not recognize the new owner.
Additionally, when you're selling a timeshare, you must compete with a number of others who are selling literally the exact same thing. We're not talking multiple two-bedroom units, we're talking multiple two-bedroom units with the same layout, same decor, same amenities.
The other part of this is location. If you happen to have a timeshare in Hawaii, Disneyland or some kind of exotic locale, you'll probably find more buyers are interested in taking over your arrangement.
Unfortunately, sellers with timeshares by a lake in New Hampshire or Minnesota might not be able to drum up the same amount of interest, no matter how beautiful the view.
Be Wary of Scams
Unfortunately, because there's not much of a market for reselling timeshares, there are a lot of people out there trying to take advantage of those trying to sell.
Fraudulent Third-Party Resellers
There are a number of third-party companies that will promise to help you find a buyer, but there's a catch. How this works is scammers target potential timeshare sellers saying they have a buyer ready or promise to sell your timeshare in short order.
The service will ask you to pay an upfront fee — typically via wire transfer. The fee justified by the scammer who says it's used to cover closing costs, maintenance fees, taxes, or other costs linked to the sale. And, usually, when you send that money, the seller disappears without having made the sale. You're out hundreds or thousands of dollars and still have an unwanted timeshare to deal with.
My recommendation to timeshare owners is, never send money to someone you don't know. Get everything in writing and do not pay until there is proof that the sale has been made.
This type of scam is so widespread that the Federal Trade Commission has issued a warning, telling sellers to avoid services that require an upfront payment. Red flags include unsolicited calls or emails from a third-party seller and the promise that you'll turn a profit.
Donation Scams
A slightly less common type of timeshare scam is the donation scam. In this case, there are companies preying on timeshare owners so eager to get out of their timeshare that they'll give it away.
Unfortunately, this process tends to cost thousands of dollars in fees–in exchange for an eventual tax write-off. The companies involved in this scam advertise a large charitable donation write-off based on the property value, but this amount is usually overblown. Many timeshares in saturated markets might not be worth anything at all.
This is Not a Seller's Market
In some cases, the resort will be able to help you with the resale process, but that doesn't necessarily guarantee you'll be able to make a sale. While there are legitimate timeshare resellers out there, and buyers who will take them, you likely aren't going to get your money back.
Don't Sell Your Timeshare Without a Lawyer
If you do decide to sell your timeshare, it's important to keep your expectations in check.
As you can see, selling a timeshare is nowhere near as easy as buying one. There are so many scams and Craigslist listings and shady deals out there, that no one should try to offload an unwanted vacation share on their own.
My Timeshare Attorney can help with all matters related to your timeshare. Contact us today for a free 30-minute consultation, and we'll come up with a plan.